Chetrit Tribeca Office Building Sells for $42M [Updated]
---
---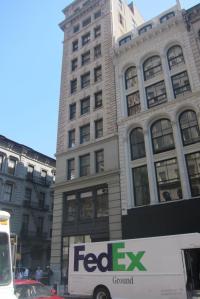 An executive of investment firm Bridgeton Holdings has closed on the purchase of Isaac Chetrit's 396 Broadway, near Walker Street, according to property records.
Mr. Chetrit bought the 10-story, 61,000-square-foot Tribeca East Historic District office building in 1994 for $1 million following foreclosure proceedings against former owner Fortune Smooth US Ltd., The Real Deal previously reported.
The sale to Atit Jariwala, managing director of Manhattan-based Bridgeton, brings to an end Chetrit's various plans for the building. The deal closed on March 27 and appeared in public records today.
"The seller had vacated the asset several years prior and had been waiting for the right time in the market to sell. This was the right time for the seller with the current market conditions and also the right time for the buyer with the returns he will achieve on the end product after completion," said Highcap Group's Christen Portelli, the lone broker in the deal.
Update: This story was edited to include the name of the buyer as well as the name of the broker who negotiated the deal and a comment from her.