BofA's Steve Kenny Named East Region Exec
---
---
Bank of America Merrill Lynch's Steve Kenny was named east region executive for commercial real estate banking, succeeding Chris Thomas, who has retired, a statement from the bank today said. He will manage all real estate finance employees in the Eastern United States.
Previously, Mr. Kenny served as CREB executive for the New York and New Jersey markets.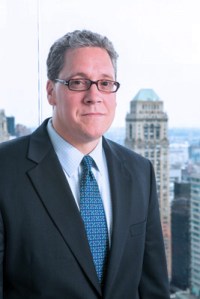 Mr. Kenny reports to Ron Curtis, head of Commercial Real Estate Banking nationally, according to the statement.
"More than any particular product, real estate companies are seeking advice and counsel from their financial partners, which we are well suited to provide," Mr. Kenny told Mortgage Observer in February, when he was named to our list of the 50 Most Important People in Real Estate Finance. He was also named to the list in 2013, after closing $10 billion in commercial real estate transactions for New York and New Jersey in 2012.
"Steve's experience in the industry, his understanding of our strategy and his creativity in providing the right solutions have been instrumental in serving Bank of America Merrill Lynch's commercial real estate clients," Mr. Curtis said in the statement. "Steve is a proven leader with the expertise and innovation to help our company continue delivering for clients."