RockFarmer Capital Scoops Up Elmhurst, Queens Co-op for $11.7M
---
---
RockFarmer Capital, led by managing principals George Michelis and John Petras, has purchased a 116 unit co-op package at 42-22 Ketcham Street in Elmhurst, Queens for $11.7 million.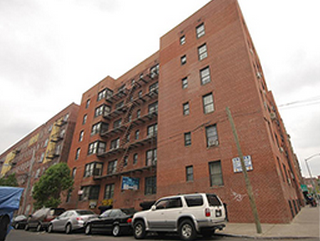 The six-story, 100,000-square-foot residential property is a 127-unit co-op located on a residential block. As surrounding Queens neighborhoods, such as Long Island City, continue to rise, many young professionals and families are looking at the likes of Elmhurst, as well as neighborhoods like Woodside and Jackson Heights, as alternatives. 
"RockFarmer has owned and managed assets in Queens, specifically in Elmhurst, for more than 30 years," Mr. Petras said in a statement announcing the acquisition. 
"[It] provides a unique opportunity to offer the same prewar charm and modern amenities available in Astoria or Sunnyside in an area where demand for rentals is strong and primed for growth."
Constructed in or around 1926, the dual-elevator building also features a rear yard which could be outfitted with amenities, with restaurants, shopping and the Elmhurst Hospital Center nearby.
Mr. Michelis, in a statement, called the property "a prime prewar co-op located in one of New York City's most culturally vibrant neighborhoods and well-positioned for growth as real estate continues to surge just 20 blocks away in Astoria.
"It is unusual to find such a large block of co-op shares on the market in Queens, and we are pleased to add this building to our growing portfolio in this area." 
The Real Deal previously reported on this deal.