Partnership Plans to Bring Retail to Downtown Brooklyn
---
---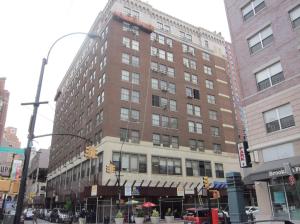 Benenson Capital Partners and Rose Associates have partnered to develop a mixed-use building at 210 Livingston Street in Downtown Brooklyn.
"We are delighted to partner for the fourth time with our long-time friends and colleagues at Rose Associates to create a wonderful new property in one of the most exciting markets in the nation," Richard A. Kessler, the chief operating officer of Benenson Capital, said in a statement.
Benenson acquired 210 Livingston Street at the corner of Hoyt Street in 1971 and recently completed demolition of a vacant office building at the site to clear the way for the new development. The new residential building will be 300,000 square feet, according to the Wall Street Journal, which first reported the joint venture partnership. The project will include ground-floor retail space fronting Livingston Street. In an interview with Commercial Observer last month Jim Stifel, chief investment officer for Benenson Capital, alluded to this project when he said the company was planning a mixed-use project in Downtown Brooklyn.
"We are confident that together with Benenson we will deliver a beautiful building that will offer terrific rental housing and premier retail opportunities in the heart of Downtown Brooklyn," said Amy Rose, the co-president of Rose. "We look forward to contributing to the continued renaissance of this remarkable neighborhood."