Barclays Center Soundproofed Before The Ozzman Cometh
---
---
Particularly loud acts visiting the Barclays Center in Brooklyn will be asked to keep the noise down despite the recent installation of 1,800 insulated ceiling panels meant to keep sound from escaping the arena and into the rattled ears of fed up neighbors.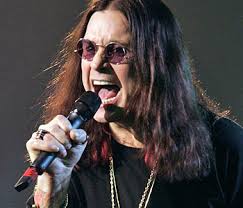 The installation of the ceiling panels, first reported in atlanticyardsreport.com, followed a string of noise complaints by disgruntled neighbors which in May of last year led to a $3,200 noise violation fine.
Hip-hop artists like former arena investor Jay Z and Kanye West will be asked to keep noise down in the future, though softer acts will be left out of the controversy. 
"This isn't happening during Barbra Streisand," Ashley Cotton, chief of staff at Forest City Ratner, told a crowd at a community meeting, according to the Daily News.
Noise reduction measures are in the best interest of Forest City Ratner, as the B2 Building – set to become the tallest modular building in the world, and the first of 14 buildings planned for the Atlantic Yards site – is under construction and will almost literally hug the arena at the corner of Flatbush Avenue and Dean Street.  
"We have as much motivation as anyone in the neighborhood to get it right," Ms. Cotton told the News.
Arena officials said they are considering additional unspecified changes to the roof. After all, several loud acts are booked for the near future. Proudly loud metal act Black Sabbath and front man Ozzy Osbourne take the stage next month; the band released "Live & Loud" in 1993 and were heavily featured in an oral history of heavy metal titled "Louder than Hell." 
It wasn't clear just how the new rules would be enforced or if Mr. Osbourne would be asked to keep it down.