Redevelopment by Way of Whole Foods
---
---
From a bar serving local beers to a collaboration with a local community of artists, Whole Foods is trying its best to fit in at its new Gowanus location, but longtime residents are still skeptical.
Set to open next week, the 214 3rd Street spot is seen by many as just another step in the neighborhood's steady gentrification and a harbinger of further change to come.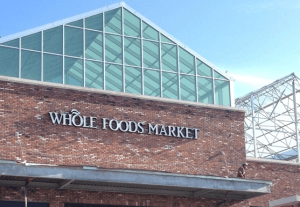 "Everyone here is bracing," Marlene Donnelly, a longtime resident of the area and a member of Friends and Residents of Greater Gowanus, told The Wall Street Journal. "We're all thinking: What's going to happen?"
Many believe that Whole Foods is just another indication of the once industrial neighborhood's increasing popularity with young professionals.  "Whole Foods is one more example of stores catering to the affluent newcomers," said Katia Kelly, a Gowanus blogger and resident, in an interview with the Journal.
And more change is on the horizon. Earlier this year, the Environmental Protection Agency completed a canal clean up, setting the stage for more development. The city also OK'd a 700-unit rental complex, which will be the neighborhood's largest residential development, the Journal reported.
The 56,000-square-foot market in Gowanus isn't the only new location on Whole Foods' radar, just the next. The purveyor of natural and organic foods has plans to open in Williamsburg in mid-2014 and inked a lease on Third Avenue on the Upper East Side last fall.