Norway's Wealth Fund and MetLife Form JV
---
---
Norges Bank Investment Management, the manager of Norway's $800 billion sovereign wealth fund, and MetLife have formed a joint venture to invest in Class A office properties in key U.S. office markets. It is the third such venture formed by NBIM in the past year as the wealth fund looks to boost its real property holdings.
The joint venture's initial investment is in One Financial Center in Boston. NBIM has acquired a 47.5 percent share of the asset from Beacon Capital. Concurrently, MetLife increased its ownership share in the property to 52.5 percent.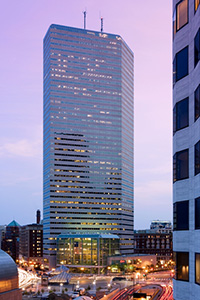 "This partnership supports our larger strategy to provide innovative and reliable investment opportunities to our partners," said Steven Goulart, executive vice president and chief investment officer of MetLife, in a prepared statement. "We are looking forward to working closely with NBIM to continue to grow this partnership."
Norway did not make its first real estate investments until 2011 and still approximately 1 percent of assets under management are invested in real estate. Just 5 percent of the fund's asset allocation is allotted to real estate, with the remainder dominated by equities and fixed income.
In February, NBIM entered a joint venture with asset manager TIAA-CREF. That deal saw the fund acquire a 49.9 percent interest in a $1.2 billion portfolio of five office properties in New York, Washington, D.C., and Boston.
Then, in September, the fund agreed to acquire a 45 percent interest in Times Square Tower from Boston Properties (BXP) for $684 million in cash.