DTZ Brokerage Looks to Build NY Presence With Signing Bonuses
---
---
New kid on the block commercial brokerage DTZ wants to double the size of its NYC operations–and will offer generous signing bonuses to do so.
The firm announced the somewhat unusual hiring bait–real estate industry bonuses usually come in the form of expenses or surefire client referrals–five years after opening in the New York area.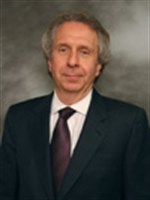 The Wall Street Journal reported on Sunday that DTZ's signing bonuses will climb to 75 percent of a targeted broker's average commission over the three years prior to his recruitment. For example, a potential hire who averaged $1 million over the previous three years will nab a $750,000 bonus. Furthermore, a broker can expect to pocket more of a signing bonus than a typical commission, which starting brokers often split 50-50 with their employer.
While signing bonuses are somewhat rare among brokerages, the Journal points out that Jones Lang LaSalle "has famously built its New York operation this way." JLL poached its tri-state region chief Peter Riguardi from Colliers International in 2002 thanks in part to this tactic. Signing bonuses also helped JLL lure Richard Baxter and Mitch Konsker away from Cushman & Wakefield and, just last month, Philip Palmer from CBRE.
DTZ is a relative newcomer in New York, but traces its United Kingdom roots back to Cheshire Gibson, a firm founded in 1784. It began using the DTZ name in 1993. The firm named Tod Lickerman global chief executive in October. Mr. Lickerman previously served as CEO of JLL's Corporate Solutions group for the America. "We're quite big outside the U.S., but we need to build up scale in New York,"Mr. Lickerman told the Journal.
David Gialanella, who joined DTZ in July as executive managing director of the New York tristate region, said that there are currently 65 members of the firm's NYC staff. He'd like to "double or triple" that number in the next 12 to 18 months.
Representatives from DTZ could not immediately be reached for comment.