GT Nexus Relocates Opens Office 55 Water Street
---
---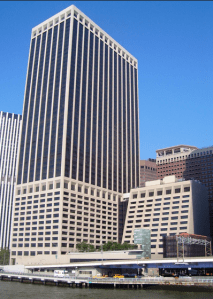 55 Water Street will welcome GT Nexus to its tenant roster.
GT Nexus, operating the world's largest cloud-based platform for global supply chain management, will be moving its offices from 75 Maiden Lane to 55 Water Street. Given 55 Water Street's powerhouse nature–a 3.8-million-square-foot building located directly above a ConEd power system and offering expansive floor-plates–space in the building is extremely limited with minimal short-term turnover.
GT Nexus was fortunate to find a sublease and will be taking over asset management firm Legg Mason's 33,500-square-foot office. The firm will consolidate its three spaces at 75 Maiden to a single-floor layout.
"GT Nexus was looking to upgrade the quality and functionality of their space in New York by moving to a prestigious Class A property, while remaining in the heart of Lower Manhattan where the company was thriving," said Wesley Rudes, senior vice president at Cresa, in a prepared statement. "55 Water Street easily achieved those objectives, and it offered the right kind of space and layout so the company could consolidate its office on one, large floor."
Mr. Rudes represented GT Nexus alongside colleagues Elyse Candella and Jeff Manley. The sub-landlord, Legg Mason, was represented by Kenneth Rapp and Michael Rizzo of CBRE.
The terms of the sublease were not disclosed, but the deal is set to span 10 years with asking rents requested at $45 per square foot.
GT Nexus will join several prominent tenants at the building, including Standard & Poors, EmblenHealth, NYC's Department of Transportation, Chubb Insurance, and Sullivan & Cromwell LLP.