Bain & Co. Relocating to the Grace Building
---
---
Bain & Co. is relocating to the Grace Building at 1114 Sixth Avenue from 3 Times Square, the Wall Street Journal reported. The term of the lease is 16 years, according to a spokesperson from the landlord, Brookfield Office Properties, who confirmed the deal.
The consulting firm has committed to take nearly 100,000 square feet on three upper floors at building, where asking rents are approximately $100 per square foot, and will relocate in mid-2014, according to the report.
"We have been looking for a while," Bill Neuenfeldt, managing partner and head of Bain's New York office, told the Journal.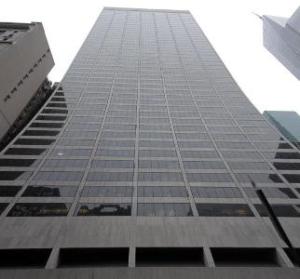 Designed by Skidmore, Owings & Merrill and completed in 1971, the 49-story Grace Building boasts a tenant roster that includes Clarium Capital, Cooley LLP and Interpublic Group.
The landlord's capital improvement plans include a plaza renovation, modernized lobby, new elevator cabs and upgraded retail space. Both STK restaurant and Crumbs Bakery occupy space in the building. The Brookfield Office Properties' website lists an additional 13,292-saure-foot restaurant space available for lease.
John Maher, executive vice president at CBRE, represented Bain the transaction.
A spokesperson for Bain & Co. did not immediately return requests seeking comment.