Murray Hill Properties Promotes Three Brokers to Partner in Hierarchical Shift
---
---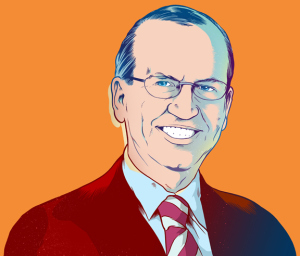 Murray Hill Properties is turning over its brokerage to its brokers by promoting three veteran agents to partnership roles, The Commercial Observer has learned.
The move, spearheaded by principal and president of the firm David Greene, changes the hierarchical structure of the firm and evens the playing field for brokers who want a bigger role in the future of the company.
During a phone conversation last week, Mr. Greene said the promotion of the three brokers—Roxana Girand, Jesse Rubens and Rick Doolittle—is a reflection of the firm's metamorphosis into a "more collaborative unit" than it's ever been.
"These brokers have earned this opportunity through their production and hard work, diligence and collaborative nature," he said, noting that the partnership is not a stock buy in or "phantom stock," as had been proposed in the past by previous incarnations of the company.
"This is very different than that," he said. "We are showing them that we believe in them, that we care about them."
"Nobody knows how to empower a broker better than another broker—just a plain old broker," said Mr. Greene, who joined the firm as a junior broker more than a decade-and-a-half ago. "It's easy for an executive on the management side of things to get caught up in the day-to-day and not have their ear to the ground—I need to have my ear on the ground."
Today the firm oversees more than six million square feet of office space in Manhattan, with a growing roster of 38 brokers in its brokerage division. Mr. Rubens and Mr. Doolittle joined the firm in 2002, and Ms. Girand started in 2001.
While Mr. Greene could not put a number or time frame on the promotion of any additional brokers to partner, he said the process has only just begun.
"There is always the opportunity for anyone in the company who is a broker to become a partner, as well as those on the outside to join us and become partner," he said. "I think it's terrific for retention. I think it's terrific for recruitment. And I think it's terrific for new business to show that we believe in the people that work here."