City Planning Proposes 15-Year Limit for MSG Special Permit
---
---
At a meeting yesterday, the City Planning Commission proposed a 15-year term for Madison Square Garden's application for a special permit to operate an arena of more than 2,500 seats. The proposal, some way short of MSG's request the permit be renewed in perpetuity, is still a small victory over previous suggestions of a 10-year limit.
Opponents of Madison Square Garden's request point to the need for a renovated Penn Station, a process which is inhibited by the arena's location. A term limit, they say, provides ample time for both Madison Square Garden to find a new location and for plans for a new Penn Station to be drawn up.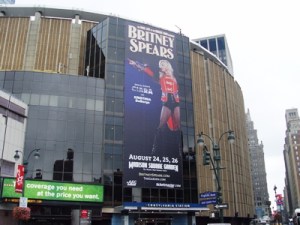 In a statement provided to The Commercial Observer, Madison Square Garden argued that nearly all special permits are granted without expirations and no other arena or stadium in New York has a time limit for use.
The Garden's location, however, differentiates itself from other sporting venues, according to Raju Mann, director of planning at the Municipal Arts Society.
"Ultimately, the site is unique," Mr. Mann said. "Its unique, really, in North America."
The Garden, for its part, points to the $1 billion renovation plan, which is two-thirds complete, as an economic driver for New York. Putting a term limit on the arena's special permit would, MSG said, harm business.
"[The Garden] helps drive the city's economy by supporting thousands of jobs and attracting hundreds of annual events," the company said in its statement. "[It] is being unfairly singled out because of a decision that was made 50 years ago – to demolish the original Penn Station."
The City Planning Commission will formally vote on the Garden's permit on May 22. The expectation is that the vote will support the proposal made this week.
"I think it would quite extraordinary for City Planning to publicly discuss the issue and then backtrack," Mr. Mann noted.
After City Planning's vote, the issue will be brought before the City Council in the next step of the City's Uniform Land Use Review Procedure. Previously, both Community Board 5 and Borough President Scott Stringer, recommended that MSG's permit be limited to 10 years.