MTA Hires Transwestern to Manage 2 Million-Square-Foot Portfolio
---
---
Transwestern, a Houston-based firm that has only operated a New York office for two years has been tapped by The Metropolitan Transportation Authority (MTA) to manage a portfolio totaling 2 million square feet, The Commercial Observer has learned.
The portfolio includes the MTA's New York City transit headquarters at 2 Broadway, the Metro-North Railroad operations center at 525 North Broadway in White Plains and the Jamaica control center in Jamaica, Queens.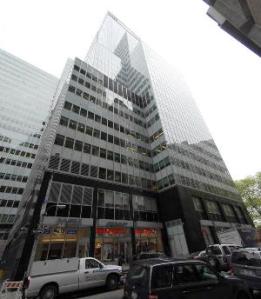 The 1.6 million-square-foot office building at 2 Broadway is set to become the MTA's sole headquarters as the transit authority consolidates over the coming year. Built in 1959, the Class A building towers 34 stories above Manhattan's Financial District.
"We are thrilled to have the opportunity to work with such a reputable organization," said Jim Millard, principal with Transwestern, in a prepared statement. "We're confident that the disciplines and resources we bring to this major property management assignment in New York City will enable us to deliver legendary service to the MTA."
Transwestern has been ramping up their activity in New York since opening its first office there two years ago.
As reported by The Commercial Observer, the New York team received its first leasing assignment in early March, when Brause Realty selected Transwestern to market space at 254 West 31st Street. Earlier this month, Transwestern represented the Mandell School in its 10,000-square-foot lease at 154 Christopher Street in the West Village.
Transwestern currently manages approximately 3 million square feet and leases another 1.1 million square feet in the Northeast market.
Transwestern did not immediately return requests for comment.