Forest City Ratner Confirms Succession Plans
---
---
Forest City Ratner Companies today confirmed what has long been understood in New York real estate circles: MaryAnne Gilmartin will succeed Bruce Ratner as president and chief executive officer of the development company.
Mr. Ratner, 68, will serve as the executive chairman of FCRC, stepping aside so that Ms. Gilmartin, executive vice president of commercial and residential development, can take over.
"I'm exhilarated by the notion of being able to partner with Bruce going forward, but I know business," Ms. Gilmartin told The Commercial Observer in a telephone interview. "I am a developer at heart so Bruce and I are like-minded in terms of the importance of civic building and community and how we create great places."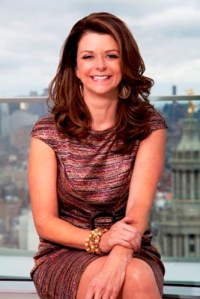 Ms. Gilmartin joined Forest City Ratner in 1994 and has played a key role in many of the company's major developments, including the Barclays Center arena in Brooklyn, New York by Gehry at 8 Spruce Street and The New York Times new home at 620 Eighth Avenue. Prior to joining Forest City Ratner, Ms. Gilmartin worked at the Public Development Corporation as a New York City Urban Fellow.
"We are thrilled that MaryAnne Gilmartin will continue [Mr. Ratner's] legacy and assume day-to-day leadership of FCRC as president and CEO, and that Bruce will continue to play a key role as executive chairman. I look forward to working with both of them along with the rest of the New York team," added David J. LaRue, president and chief executive officer of Forest City Enterprises, in a prepared statement.
The Commercial Observer first reported the news Mr. Ratner would step down from his role at Forest City Ratner in January. At the time of the report, it was largely understood Ms. Gilmartin would assume control of the firm's day-to-day operations.