Al Jazeera Reportedly Turned Off By 'Too Many Columns' at Former Times Building
---
---
Bad breath.  Body odor.  Too many columns.
Al Jazeera reportedly eyed the former New York Times building at 229 West 43rd Street as a potential headquarters for its expanding U.S. operations, but the news agency may have been turned off when it saw "too many columns," The Wall Street Journal reported today.
Though the building has drawn interest from numerous tech and creative firms, which place great value on lofty, open workspaces, even a single column can pose a big problem for large TV studios.
"Most studios require large areas of column free space, in addition to high ceilings," Jason Schwartzenberg, a corporate managing director at Studley who focuses on creative tenants, told The Commercial Observer.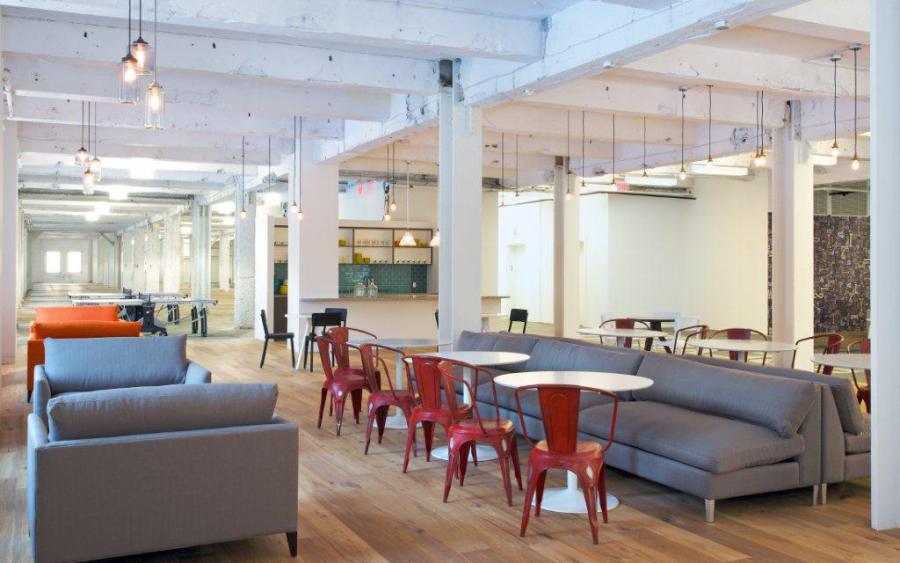 The news agency reportedly walked through the top 11 floors of the building, which are owned by Blackstone Group, originally drawn to the building because it could easily be wired for digital applications.
Indeed, the building boasts the open feel that creative tenants generally prefer, though perhaps too many for a major TV studio.
In December, information database developer 10Gen found the building to be a more attractive option than those it looked at in tech hub Midtown South, when it took 29,400 square feet on the fifth floor in the building.  Asking prices on that deal ranged between $70 and $80 per square foot, brokers said at the time.
"We've seen a lot of these types of tenants at the New York Times building and its seems there are a lot of tenants out there that want pipes and bricks instead of glass and steel," Brian Waterman, vice chairman of Newmark Grubb Knight Frank, who represented the landlord in the 10Gen lease, told The Commercial Observer at the time.
But, "There were 'too many columns' for the construction of the kind of studio space that Al Jazeera America will need," the Journal wrote, citing inside sources.
Al Jazeera, currently in a temporary studio at 311 West 34th Street and another nearby building, announced in January that it would launch a U.S. cable channel in July and double its U.S. head count to more than 300, but the total number will be as many as 700, sources told the Journal.
CBRE, which according to the Journal was tapped by Al Jazeera to find its new headquarters,  declined comment for this article.