Huge Retail Development in Vinegar Hill, Brooklyn to Complement Major Residential Expansion
---
---
An expansive development site at 39-53 Jay Street in Brooklyn has sold for $25 million and could bring in the big name retailers needed to anchor Vinegar Hill as the neighborhood undergoes a residential transformation.
The existing three-story manufacturing property, formerly used as a metal stamping and engraving facility, measures roughly 80,000 square feet, in addition to a partial basement and an annex building.
"This site has the largest footprint in Vinegar Hill, and possibly in all of the greater Downtown Brooklyn market," said Massey Knakal Director of Sales Stephen Palmese, who exclusively handled the transaction.  "The ability to offer big box retail could really change the landscape."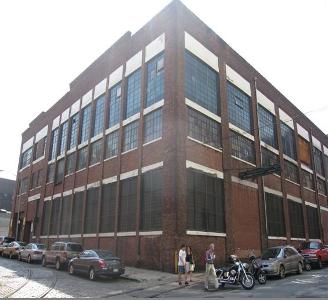 While he declined to identify the buyer by name, Mr. Palmese said the Brooklyn-based developer has until now focused on the Williamsburg neighborhood but was drawn to the sheer size of the property and the allure of bringing a major big box tenant to the neighborhood.
"That opportunity has never really been available in Vinegar Hill," he said – not until a 2009 order changed the zoning in the neighborhood from solely manufacturing to a hybrid of retail/residential, giving rise to the residential development that can support a retail project of this scope.
Though early in the planning stages, Mr. Palmese speculated that a Whole Foods, Crate & Barrel or a range of "medium boxers" of that caliber represent the ideal types of retailers that would further the gentrification already occurring in the neighborhood, which is adjacent to DUMBO and near the Brooklyn Bridge Park, where a pending RFP could give rise to a 130-unit, 101,000-square-foot residential development.
In addition, Massey Knakal recently arranged a number of building sales that will spawn further residential development in Vinegar Hill, including 60 John Street, which will be a 35,000-square-foot condo project; a 20,000-square-foot townhouse development at 47-55 Pear Street; and, among others, a 170,000-square-foot residential conversion at 168 Water Street.