Hidrock Hopes to Net $75 M for Office Building at 240 West 35th Street
---
---
Hidrock Realty is selling an office building at 240 West 35th Street and expects to pull in upwards of $75 million for the 162,044-square-foot property with the help of a team at Jones Lang LaSalle, The Commercial Observer has learned.
City records show that Hidrock paid $58 million for the property in 2008, a 200 foot, 18-story building constructed in 1925.  The firm infused $6 million into a capital improvement program that included renovations to the lobby, new elevators and updated HVAC systems.  An affiliate of Meritage Properties reportedly provided $14 million in joint venture equity at the time of the purchase.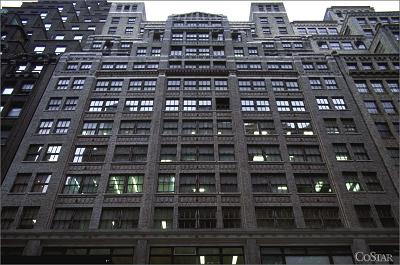 Stephen Hidary, principal at Hidrock Realty, acknowledged that the property is on the market, but declined further comment.
Richard Baxter, who is leading the Jones Lang LaSalle team marketing the property, did not return calls seeking comment in time for publication.
Fidelus Technologies, United Business Media, Omnigon, Carrier International and Reem Acra Bridal are among the tenants in the building, which is located two block north of Penn Station in the Garment District.
Earlier this month, Hidrock purchased a parking garage at 59-61 West 36th Street, between Fifth and Sixth Avenues, for $28.5 million, where a development project is likely in the cards.
Among the company's current development projects are the Stillwell and Kensington Townhouses in Brooklyn, and a nine-story residential condo building on 19th Street, also in Brooklyn; as well as 240 West 35thStreet, an office building currently undergoing a renovation that will include a new lobby, bathrooms, and hallways.
The company owns several Manhattan buildings, including 960 Sixth Avenue, 240 West 35th Street, 65 West 36th Street and 53 West 36th Street.
240 West 35th Street
,
Carrier International
,
Fidelus Technologies
,
Hidrock Realty
,
Jones Lang LaSalle
,
Meritage Properties
,
Omnigon
,
Reem Acra Bridal
,
Richard Baxter
,
Stephen Hidary
,
United Business Media