ICSC: Lessons Learned and Shopping Hotspots
---
---
The International Council of Shopping Centers' (ICSC) New York conference is over. Meetings were held, retailers were courted, flirtations between players crackled with possibilities. The Commercial Observer asked three experienced New York brokers what they learned at the conference and where the city's retail hotspots are. This is what they said…
West Side Story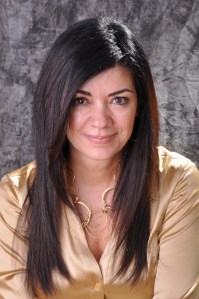 "With the stage set for the Hudson Yards project to begin and the vision of Pier 57 being a retail destination, the West Side of Midtown Manhattan is seeing a rebirth of retail," said Adelaide Polsinelli, senior director at Eastern Consolidated, who attended ICSC's New York event. "This area is on everyone's radar."
Several national restaurant chains – she would not name which – have expressed interest in the area, as have entertainment industry-related tenants.
"The increase in residential units that will be coming online in the next few years will demand service based retailers geared towards the needs of working families," Ms. Polsonelli told The Commercial Observer in an email. "Many national tenants in need of substantial space are also looking here as a foothold to gain entry to Manhattan at what they perceive may be entry-level rents."
Grand Central and the East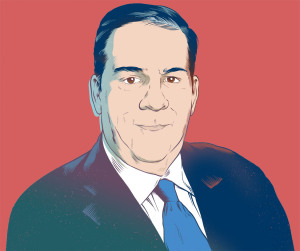 "Madison Avenue in the Grand Central area has a flurry of activity," said Patrick Breslin, executive vice president with Studley's National Retail Group. Various banks had made a point of grabbing as many grade locations as possible and now are reducing square footage or simply leaving spots that did not prove optimal, Mr. Breslin explained. "Everyone's very cost conscientious these days." Retailers are also following the downsizing trend, opening up space for new tenants.
Madison Avenue has received interest as of late, as rents are lower than on Fifth Avenue, Mr. Breslin said. Though less rich in foot traffic, Madison's exposure is still impressive enough to draw retailers, he said.
Downtown
"SoHo retail is off the charts," Ms. Polsinelli said. "Leases are being signed in excess of $700 per square foot. High end retailers such as Tiffany & Co. and designer boutiques such as Stella McCartney have recently opened meaningful spaces here." These fashion tenants are tending to flock to the side streets, she added, which is contrary to the typical behavior of retailers.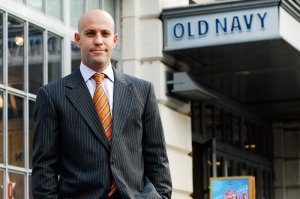 The Meatpacking District is in play for a new type of retailer, said Robert. K. Futterman executive vice president, Ariel Schuster. Ten years ago a home to only the luxury boutiques, the area is now attracting moderate luxury, aspiration retail, he explained. The neighborhood is in demand and can attribute at least some of its revitalization to infrastructure development. "The High Line had a big impact on the meatpacking district," said Mr. Schuster. Ugg opened up shop several weeks ago, a Patagonia store is under construction and RKF recently placed Lululemon on 14th street near Ninth Avenue, he said.
According to Mr. Schuster, Bowery is in demand. No longer a strip visited only for its rich collection of restaurant supplies and lighting, fashion boutiques are transforming the street. "Bowery is probably the hottest market right now."

Financial District
The Financial District and lower Manhattan have a number of developments promising prime space for retail, including Brookfield, Westfield and a number of hotels. "National retailers who were reluctant to have a presence here are now rethinking their decisions," Ms. Polsinelli said.
"You have a captured audience over there," said Mr. Breslin, referring to the many office workers in the world trade center area. Those potential customers will likely draw national retail and food tenants, he said.
Other Trends and Rumors
A prevalent trend that emerged from this year's NYC ICSC was one of retailers buying their own spaces or stores through vehicles like retail condos where the ground floor retail portion of the property is carved out and treated as a separate unit, Ms. Polsinelli said. "The tenant is then the owner of that unit allowing them the freedom to control their future."
South American, European and Chinese retailers could be looking to find locations in choice Manhattan neighborhoods, according to Mr. Breslin. "I just hear a lot of buzz that Asian retailers are looking and trying to figure out how to penetrate here."
Overall, tenants are bullish and few areas in Manhattan are having trouble finding retailers interested in leasing space, Mr. Schuster said. "New York is an anomaly," he said.
Adelaide Polsinelli
,
Ariel Schuster
,
breslin
,
chinese
,
Eastern Consolidated
,
ICSC
,
karsten
,
lululemon
,
Madison Avenue
,
Meatpacking District
,
Pat Breslin
,
Patrick Breslin
,
polsinelli
,
RKF
,
Robert K. Futterman
,
schuster
,
Soho
,
Stella McCartney
,
strauss
,
Studley
,
Tiffany & Co.
,
trends