World Education Services Renews at 1 Battery Park
---
---
World Education Services has re-inked its lease at 1 Battery Park Plaza for another 10 years, The Commercial Observer has learned.
The nonprofit, which serves as a "international credential evaluation service" for international students and job seekers, will continue to occupy its third-floor space at a healthy 26,000 square feet.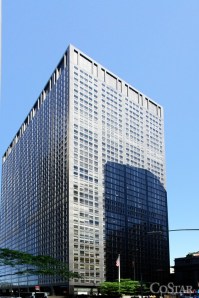 CBRE's Bruce Surry and Patrick Dugan represented World Education Services in the deal. Gene Baumstein of Rudin Management Company, the landlords of 1 Battery Park Plaza, represented the firm in house. 
The asking rent was $42 per square foot.
World Education Service, which had been at the building since 2003, was not due to renew its lease for another year and a half, but decided to re-up its tenancy at 1 Battery Park Plaza for another 10 years, said Mr. Baumstein.
"I guess they were judging the market in advance and they planned ahead," said Mr. Baumstein. The nonprofit will be paying for its own tenant improvements.
"We've given them some free rent to compensate for their tenant improvement costs," added Mr. Baumstein.
Mr. Surry declined to comment for this story.
World Education Services is "pleased" to be staying at 1 Battery Park.
"We're going to be doing some minor renovation," said Steven Boss, CFO of World Education Services. "We're pretty happy with the open configuration, we're just going to spruce it up a little bit," he added.
Seward & Kissel, a law firm, took 155,595 square feet at the Class A Financial District building last year.
The 837,052-square-foot building is 100 percent leased, according to CoStar data.
drosen@observer.com