Uptick In Sublease Space Begins To Weigh On Market
---
---
Sublease space has begun to weigh on the Manhattan office market according to a report released Monday by the real estate services company Cassidy Turley.
The company said that sublet availability rose during five of the past seven months and shot up by 200,000 square feet in July, hitting a peak level over the past year.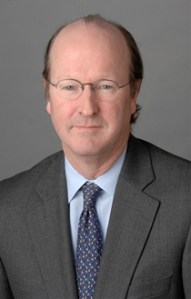 The report said the amount of sublease space wasn't such that it had begun to push on rents but that the uptick was concerning – not only because it could thrust cheaper space onto the market but also because it could be a signal companies are either not hiring or cutting jobs, the underlying drivers of space consumption.
Midtown, the market with the highest office vacancy level in the city right now, saw a noticeable rise in sublease availability, increasing to 5.6 million square feet, the highest amount of sublease space there since June 2011. It is still a fraction of the over 30 million square feet of sublease space that sat on the market in 2008 and 2009, when the economy was in the depths of the recession.
Several tenants have moved to let go of substantial spaces in recent months, including McGraw Hill at 2 Penn Plaza and Societe General at 245 Park Avenue. The report highlighted Citibank's recent release of 240,000 square feet at 666 Fifth Avenue, one of the biggest sublease offerings of the year, as a reason for a slight drop in Class A office rents in July, which fell in July from $74.98 per square foot on average to $74.67 even as overall Class A vacancy dropped by a tenth of a percentage point to 10.5 percent during the month.
Even Midtown South, the city's hottest submarket, has seen an increase in space being offered by tenants. 100,000 square feet of sublease space came online there in July Cassidy Turley said, the result of offerings in several Flatiron and Tribeca buildings.
It wasn't enough to push up vacancy or stop rising rents in the neighborhood, which have shot up as the area has exploded in popularity among office tenants. Vacancy fell by nearly half a percentage point in July to 8.2 percent in Midtown South, highlighting that market's quick gains. Average asking rents meanwhile rose to $46.42 per square foot, their highest level since December 2008.
Downtown continued to show surprising strength. Vacancy for Class A space there fell by 0.2 percent during the month to 8.6 percent and Class A rents rose from $42.81 per square foot in June to $43.08 in July.
Though the amount of sublease space has grown, total availability has fallen because tenants have been filling direct space on the market. Manhattan-wide, availability was 47.5 million square feet in July, its lowest level since December 2008. During the depths of the downturn in March 2010, it had risen to 60.4 million square.
"While there may be uncertainty in the market, there are also several positive indicators including vacancy and absorption rates within each submarket," Peter Hennessy, president of Cassidy Turley, said in a statement.