Building Where Y&R Exec Was Killed in Elevator Accident Up for Sale
---
---
The soon-to-be-former Madison Avenue digs of advertising giant Young & Rubicam, where one of its executives was killed in a freak elevator accident last year, is on the market, according to reports.
285 Madison Avenue, a 28-story, 415,638-square-foot building, is currently being marketed by a CBRE team of Darcy Stacom and William Shanahan. Once Young & Rubicam completes its move to its new offices at 3 Columbus Circle over the course of the next 18 months, the building is expected to be virtually vacant, according to reports. Pricing is expected to hit the low $300s a square foot, and could be had for $150 million or higher, according to The New York Post, which broke news of the building's listing.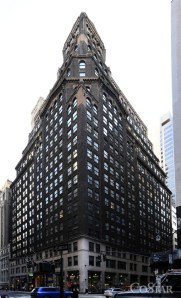 Should the Midtown East rezoning proposal go forward, 285 Madison Avenue could be rebuilt and increased to 600,000 square feet. It was recenty re-measured as 550,000 square feet, The NY Post says.
Y&R executive Suzanne Hart was killed last December after an elevator she was entering prematurely closed on her, trapping her leg and carrying her body up with it. Ms. Hart was crushed to death in the accident.
The city Department of Buildings and the Department of Investigation said that Transel Elevator, Inc., the company responsible for maintaining the elevators at 285 Madison Avenue, had failed to repair the elevator in question up to city safety standards days prior to the accident.