Update on Walker & Dunlop's CWCapital Buy
---
---
Walker & Dunlop's announcement earlier in June that it had entered into a definitive agreement to acquire CWCapital for $220 million in cash and stock means that it will be looking to break into New York's multifamily lending market in a big way. The Mortgage Observer sat down with W&D chairman, president and CEO Willy Walker to learn additional details about this game changer for New York lending. His message? W&D plans to compete big.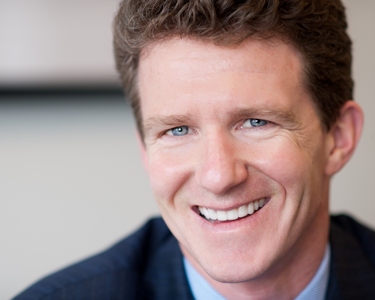 The deal, which is pending regulatory and stockholder approvals, is expected to close in three to four months, but it came together surprisingly fast. "It took us exactly 30 days from first discussion to signing up the deal," Mr. Walker said. "We moved very, very quickly. And I think Fortress, honestly, was… I would think that they kind of walked into it saying, 'Eh, great, this is going to be an easy negotiation. These guys don't do this stuff every single day' and we put together a phenomenal deal."
Mr. Walker said that it was too early to identify any specific targets in the New York area for its multifamily lending. "This market has got so much potential to it, but it's a rough and tumble market," he said. "It's a very difficult market to break into. You've got to have a really good team with a really good brand and great relationships—that's what we have all across the country today and what we're augmenting with the CW acquisition and what we'll continue to build."
Walker & Dunlop ranked number 17 on The Mortgage Bankers Association's 2011 ranking of CRE finance firms in the category of total originations, just ahead of CW Capital at number 18.
Mr. Walker added that Wells Fargo and CBRE will be the revamped company's main competition for chunks of New York's multifamily lending activity. "New York Community Bank somewhat on the smaller loans," he said of the competitive landscape. "But really on the big assets that we typically would lend on it's pretty much CBRE and Wells Fargo." He added that Wells Fargo's Alan Wiener "knows a lot of the property owners and that CBRE does a ton of business with Freddie, though not with Fannie."
Structurally, the plan is to first combine CWCapital's and W&D's existing teams here in New York. "Then we'll look at whatever additions we think we should or shouldn't make," he said. The fate of Michael Berman, president and CEO of CWCapital, is as yet undecided. Mr. Walker told The Mortgage Observer in an earlier interview that he and Mr. Berman were in talks about what his role at Walker & Dunlop, post acquisition, would be.
cgaines@observer.com