Are Financing Costs Set to Rise?
---
---
Like manna from heaven, historically low Treasury rates have been a veritable boon to the multifamily and commercial real estate industry and one of the key drivers of the recovery. The benefits have crossed a range of market participants. Banks and special services have taken advantage of low underlying rates when modifying loans, allowing many borrowers with negative equity to meet principal and interest obligations without their having to write down principal balances.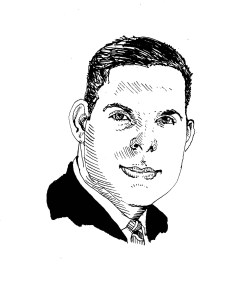 Very well qualified investors, borrowing at favorable spreads over exceptionally low rates, have been at the fore of renewed price discovery for core assets. In the market for trophy properties, in particular, unsecured bond issuance at implausibly low coupon rates has allowed the major listed REITs to outmaneuver other bidders.
In each of these cases, the prevailing environment of low interest rates has been a facilitator of recovery, albeit one that has not favored buyers of distress. Conversely, a shift in conditions characterized by higher interest rates bears implications for the management of distress, the cost of financing, and for commercial property values. While baseline forecasts may project another year of low long-term rates, there is every reason to consider the impact of a deviation on current lending and investment decisions. In the design of that test, it is not simply a question of what happens when interest rates move from low to high; the question asks what happens when rates move up from the lowest levels in contemporary history.
As the economic outlook improves, the mundane calculus requires that Treasury prices fall and that yields should rise. Unless spreads are narrowing in equal or greater stride, upward pressures on risk-free rates translate into higher borrowing costs and cap rates. One might argue that lending and cap rate spreads are still rather wide, but the concentration of capital in high quality assets has increasingly invalidated that line of reasoning for headline transactions. The same is true of the apartment sector, where the national fixed-rate lending spread for new originations narrowed to 180 basis points in the fourth quarter. Animal spirits are at least half-awake, leaving a thinner cushion to absorb any normalization.