Swig Gets Hammered with Yet More Lawsuits
---
---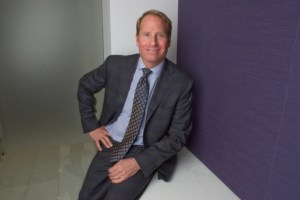 Poor Kent Swig.
At this point, what else is there to say when confronted with yet more lawsuits naming the scion of the Fairmont Hotel fortune, the besieged developer, the son-in-law (for now) of Harry Macklowe?
On Jan. 29, TPG Architecture filed a suit against Swig Equities for precisely $98,500.39 in unpaid bills related to the outfitting of what were to be Mr. Swig's grand new offices on the eighth and ninth floors of his office building at 770 Lexington Avenue.
In December 2009, The Observer wrote about those very same offices:
Mr. Swig occupies two floors at his office building at 770 Lexington Avenue: eight and nine, where Swig Equities and Helmsley Spears are housed, respectively, and where construction, ongoing for about a year, remains incomplete. Instead of a grand internal staircase connecting the two floors, there's a gaping hole, allowing an employee on floor nine to peer through the floor and see into floor eight.

Even worse, Mr. Swig subleases the two floors from Diesel, the jeans company, which has served him with a three-day notice of pending eviction proceedings.
Three days before the TPG Architecture papers were filed, M.D. Mechanical Contractors also sued Mr. Swig and the general contractor apparently related to the same project, seeking $109,364 in back payment. This in addition to more than a dozen mechanical liens on the building, according to real estate database PropertyShark.
In January, Mr. Swig shuttered the Helmsley Spear brokerage, thereby rendering the offices both incomplete and forsaken.
Yet more misery! Just this weekend, the New York Post reported that Mr. Swig was searching for a new apartment, one that he would not be sharing with his wife, Liz Macklowe. All in all, a very sad situation.
Mr. Swig's attorney could not be immediately reached for comment.
drubinstein@observer.com