Gold River Capital Picks Off Two Pinnacle Buildings in Washington Heights
---
---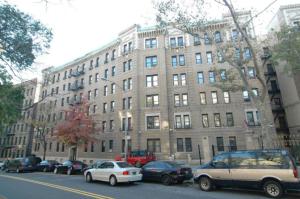 A Long Island-based firm called Gold River Capital has dropped $17.3 million on two Pinnacle apartment buildings in Washington Heights, according to city records.
That's just slightly more than the $16 million Pinnacle paid for the rentals in 2004, when, during an epic buying spree backed by private equity, the firm bought thousands of low-income units across Upper Manhattan. Pinnacle later came under a barrage of criticism, and investigation, for using unsavory tactics to push out existing renters to make way for higher-paying tenants.
The new owner's attorney did not immediately respond to a request for comment.
The two six-story buildings — 839 and 845 Riverside Drive — together hold about 100 apartments.
drubinstein@observer.com