Presented By: Lane
Going Flex: A Guide for CRE
Are you a CRE leader thinking about offering a Flexible workspace at one or more of your properties? Already bought into the concept, but want to better understand how to create a Flex offering that will keep customers coming back?
Either way—you've come to the right place.
In this report, we're going to break down the Flex workspace model in full—from why Flex is worth adopting in the first place, to the common pitfalls that can cause Flex to fail, to the actual tech functionality you need to have to be successful in driving demand.
Presented By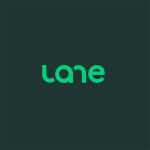 Lane is the world's leading workplace experience platform. Founded in 2014 to transform and connect the workplace, our no-code enterprise software streamlines all aspects of day-to-day office life—from room bookings and access management, to communications and commerce, to events, data, and beyond. Our award-winning mobile and web technology is built to scale, allowing workplace providers to deploy globally and configure locally. Powering 300+ properties across 22 major cities in 8 countries, Lane clients include Brookfield, Oxford, Colliers, Dream, Nuveen, Studio by Tishman Speyer, and more. Putting all of the pieces together, Lane turns any workplace into a place that works.