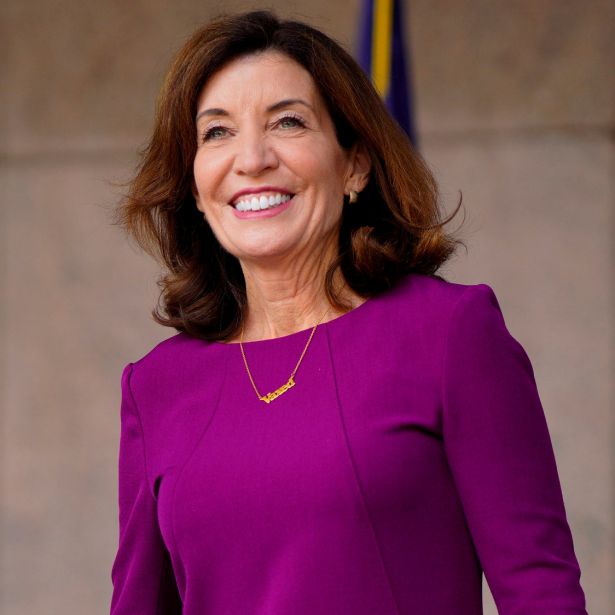 Kathy Hochul.
#6
Kathy Hochul
Governor at New York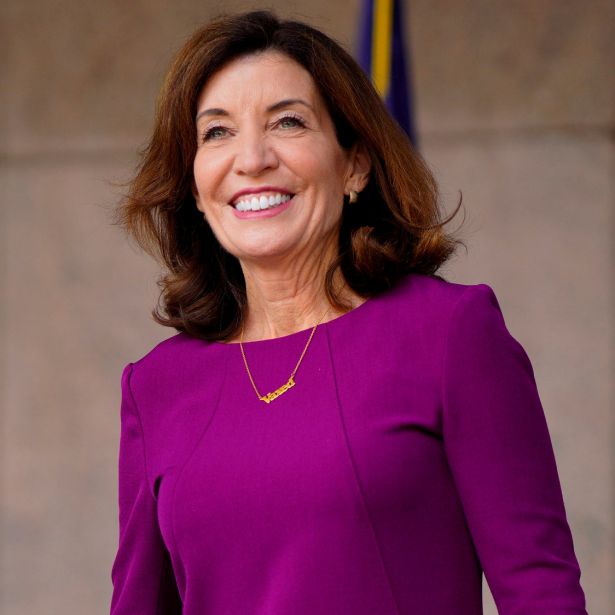 From the moment Kathy Hochul was sworn into office last August, she knew development and infrastructure would dominate her tenure.
Much of her work has been undoing the pie-in-the-sky plans of her predecessor. Two months after becoming the state's first female governor, Hochul halted Andrew Cuomo's proposal to build a $2.1 billion AirTrain to LaGuardia Airport, even though the feds already approved it. 
She also signaled she would revise the state's Penn Station complex redesign by prioritizing the train station while making only modest changes to the surrounding neighborhood in a more collaborative process.
And she advanced a plan to improve subway travel between Brooklyn and Queens by kickstarting a 14-mile "Interborough Express," a cheaper expansion to the transit system than the $6 billion extension of the Second Avenue line. 
"We're going to give people more time for their jobs, their families, their lives and make the connections that are necessary," Hochul said in January.
Pursuing her housing agenda has been far tricker.
In her State of the State address, Hochul said she would build on her predecessor's five-year plan to construct and preserve 100,000 units of affordable housing. Hochul also proposed an accessory dwelling-unit law permitting garages or cottage houses to be converted to housing in single-family neighborhoods, and she revised a tax incentive designed to spur developers to build affordable units.
She had to scrap both proposals before the budget was passed. Long Island legislators objected to any changes to the single-family zoning in their communities. And progressive legislators blocked the inclusion of an abatement because they questioned whether the original program, known as 421a, worked effectively.
Housing issues should dominate the remainder of the legislative session, although Hochul has a contentious gubernatorial primary to navigate as well.
She's already courted many of the same real estate donors who heavily supported Cuomo's prior campaigns and has amassed a $22 million campaign war chest. Hochul is among the most popular public figures in New York City, according to an April Quinnipiac poll, although she could be vulnerable in a general election if Cuomo were to run as an independent.