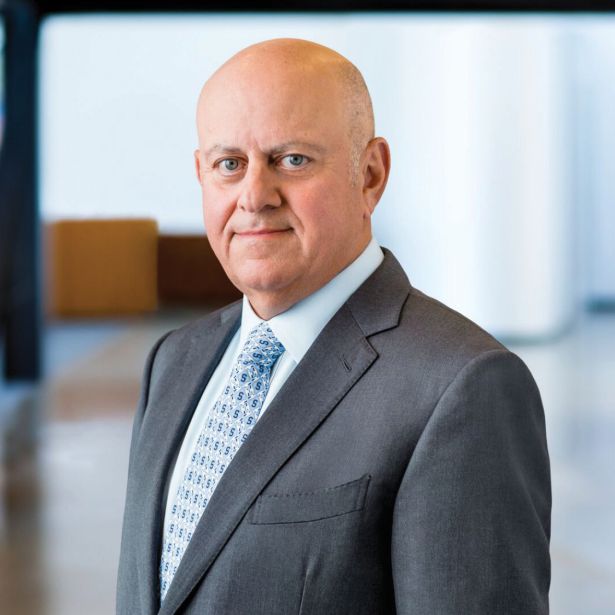 Hamid Moghadan.
#5
Hamid R. Moghadam
CEO at Prologis
Last year's rank: 18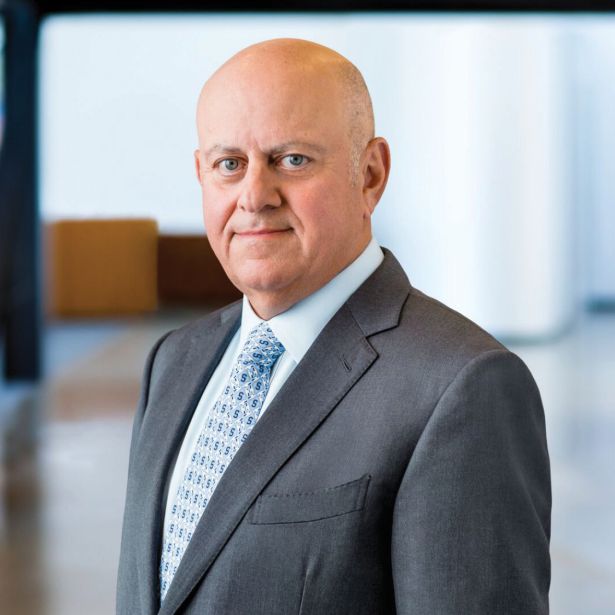 Hamid Moghadam has led Prologis since the heavyweight firm merged in 2011 with a firm he founded, AMB Property. That puts him at the helm of the largest publicly traded industrial real estate investment trust and the largest owner of industrial real estate in the country in a time of unforeseen supply-chain issues and surging demand from e-commerce firms. 
"The need for resilience in the supply chain continues to drive record demand despite today's economic and geopolitical risks," Moghadam said in the firm's most recent earnings call. "With our well-positioned portfolio, irreplaceable land bank, abundant investment capacity and differentiated customer solutions, we expect to continue to outperform while delivering exceptional customer service."
Indeed, Moghadam's firm is one of the few that has a grip on all the premier markets for logistics and distribution real estate. That positioning allows Prologis to boast about 2.5 percent of the entire world's gross growth domestic product going through its warehouses each year.
"We've never had e-commerce at this level of importance," Moghadam said. "We've never had resilience becoming such a big factor. We haven't had these bottlenecks in the supply chain that clog up the network."
The San Francisco-based company was already the largest landlord for Amazon distribution centers when the firm secured in April a 4.1 million-square-foot lease with Amazon for what will be its largest warehouse in the nation, and it will be located in the country's top industrial market: Southern California's Inland Empire. But that actually just makes up a small percentage of the firm's entire portfolio.
As of March 31, Prologis owned or had investments in 1 billion square feet of properties, with $214 billion in assets under management in 19 countries. Approximately 5,800 tenants fill its properties across business-to-business and online fulfillment for about a 98 percent lease rate, according to its first-quarter report. And they want even more. As of last week they were wooing Duke Realty to accept $24 billion for their portfolio. (Duke rejected Prologis' offer.)
Since appearing on 2021's power list, Prologis also sold an industrial complex in South Florida to Nuveen Real Estate for $110 million. In Southern California, the firm acquired a 322,262-square-foot Class A office campus named Pacific Vista in Orange County for $96 million.