Why DC Developers Heart Crowdfunding
---
---
In 2016, Christopher VanArsdale, the president of VNV Development, came across a 44-unit building right off Marlboro Pike in Capitol Heights.
According to VanArsdale, his team figured that there weren't that many vacancies, and if they filled those vacancies and increased the rent over time, it would become a well-performing asset.
However, they discovered that most of the people on the leases left a long time ago, and some of the people residing in the building were involved in an illegal drug and gun operation.
"We partnered with the Prince George's Police Department and hired police officers to live in the building and they began making arrests," VanArsdale told Commercial Observer.
If ever there was a need for capital to revamp a building, this was it. The project needed to do deep retrofits on the vacant units and planned to incorporate solar panels on the rooftop.
Enter: Small Change, one of the newer real estate crowdfunding sites to hit D.C. VanArsdale raised $200,000 in three to four months. His team expanded the building's footprint and built out the parking lot which increased it to a size the investor was willing to finance, VanArsdale said. The team hopes to have the building fully leased by the end of summer.
While the concept of crowdfunding has been around for awhile, the technology has changed significantly in recent years, and there is a fresh roster of players to pay attention to. New laws have eased the process for crowdfunding by relaxing restrictions. As a result, cutting-edge platforms are providing more sophisticated tools, making it easier to reach both large and small investors.
Small Change, was founded by Eve Picker, an architect and urban designer, with the idea of connecting investors with real estate professionals. The company's first offering was for a tiny house in Pittsburgh, Penn in 2015. (Picker and Small Change could not provide comment due to federal law. Regulation Crowdfunding requires that all information about an offering reside on the Small Change portal and nowhere else.)
The company has taken advantage of changes made to federal laws associated with the Jumpstart Our Business Startups Act, or JOBS Act. The organization helps developers get funding for small projects and allows community members to provide more input regarding the types of projects they want to see developed in their neighborhoods. The crowdfunding site is especially helpful in areas that can benefit from transformational projects, such as low-income neighborhoods, historic districts, and communities in need of affordable housing.
"Crowdfunding can be less burdensome than working with traditional banks, or managing multiple equity investors. The downside is uncertainty as to whether funds can be raised within the time period needed," VanArsdale said.
While Small Change is one of the newer platforms to the scene, other online real estate crowdfunding platforms, like Fundrise and Patch of Land, have been around for years.
Fundrise, which is located in Washington D.C., was launched in 2012 as a result of the JOBS Act, according to King Davidson, its senior vice president. At the time, its real estate crowdfunding platform focused on commercial real estate and incorporating public investment more, especially in urban areas.
"We would sell shares where someone could invest little chunks into that prospect," Davidson said.
However, Fundrise recently switched its business model, and it is no longer crowdfunding. One of the concerns with the crowdfunding model was the ability to raise the funds within a 30-day period for developers in need of capital. Today, logging onto the Fundrise website, visitors are able to invest in different eREIT vehicles.
Developers have struggled with financing for years due to regulations set by the Securities and Exchange Commission. The JOBS Act signed into law by former President Barack Obama in 2012 alleviated some obstacles by making it easier for small businesses to get capital and generate jobs. Title III, which is a section of the law, transformed investing by incorporating crowdfunding and allowed non-accredited investors, or those investors who weren't wealthy, to invest in private transactions.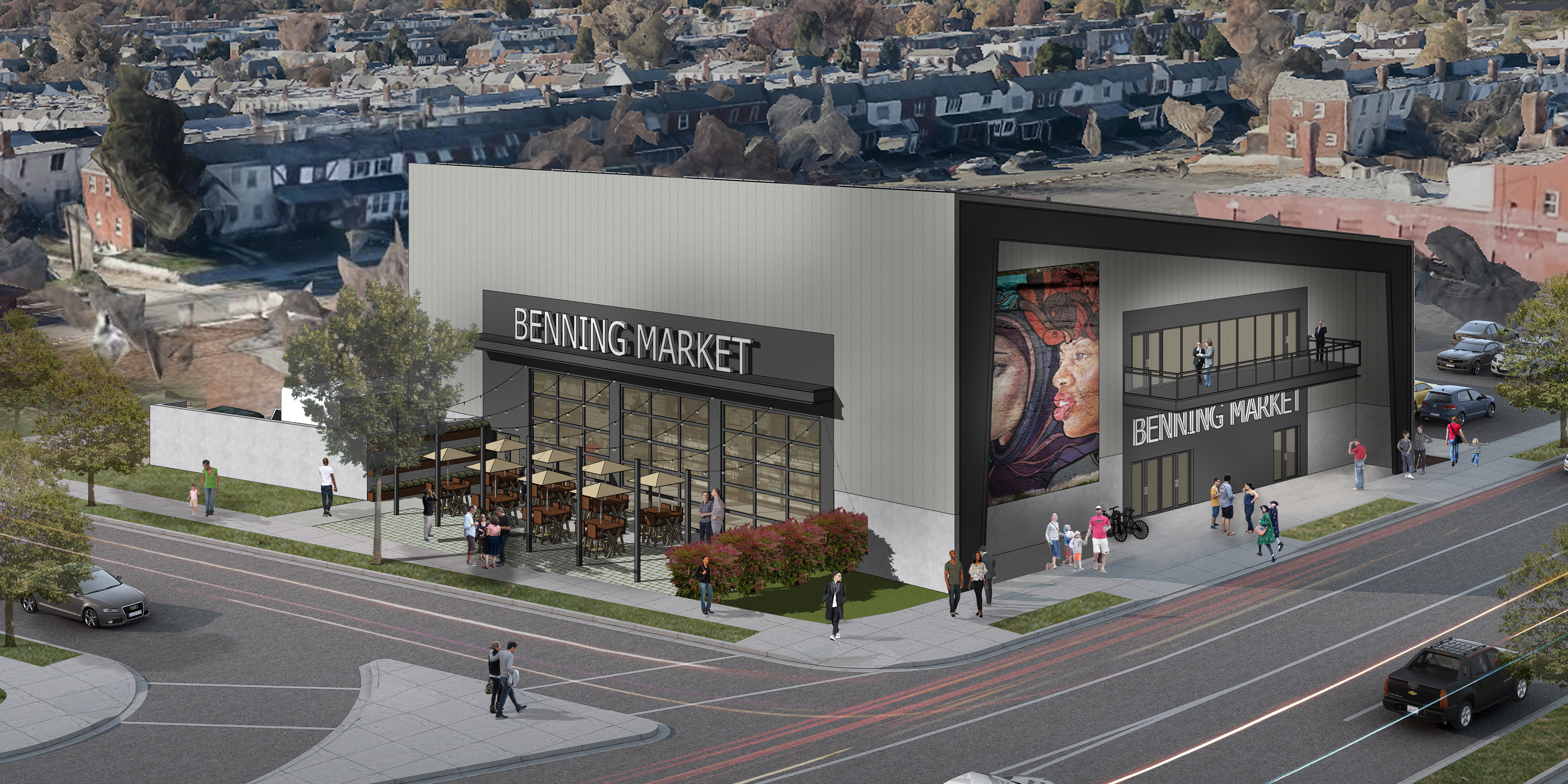 Crowdfunding, according to a report from the World Bank, became more prevalent after the 2008 financial crisis. Artists, entrepreneurs and early-stage businesses were having trouble getting loans from banks as they instituted stricter lending practices. The idea of crowdfunding money from individuals via the internet quickly caught on in economies throughout the world, since it supports crowd-based decision-making and innovation. The World Bank estimates that the total market potential for crowdfunding by the year 2025 could reach more than $90 billion.
Regulation Crowdfunding—otherwise known as Title III—went into effect two years ago. It allows businesses owners to sell securities via online funding portals, such as Small Change, but they can crowdfund no more than $1 million over a 12-month period since it's considered a high-risk investment.
And real estate pros like Adrian Washington have paid attention to it.
When Washington, the CEO and founder of Neighborhood Development Company, or NDC, started planning a new retail project in Washington D.C., he considered using Small Change as a form of financing, for the first time in his company's 19-year history.
Part of the reason for Washington, in addition to his large investors crowdfunding would allow him to invite people who lived in and cared about the neighborhood to invest small sums of funds, so they too could feel part of the project.
Washington's business has developed real estate projects, such as luxury condominiums, affordable housing and retail and commercial spaces in all of Washington D.C.'s quadrants.
For NDC's 3451 Benning Avenue project near the Maryland border, Washington and his team thought they could engage the real estate crowdfunding platform, Small Change, to raise $600,000 toward the project's full $5.2 million cost. So far, the project has raised $70,000, and it has more than a dozen investors.
The development includes 6,800 square feet of ground-floor retail and approximately 4,400 square feet of mezzanine space. Washington added that the building will provide retail opportunities particularly for fresh and healthy foods in an area that he refers to as a "food desert," and a number of full-time and part-time jobs as well as construction jobs.
"It's still a new process," Washington said. He advised picking an exciting project that will capture the public's imagination. "Make sure that it's a project you are proud of, you are happy about, and that you are willing to interact more with the community than a typical project."
3451 Benning Avenue
,
Adrian Washington
,
Barack Obama
,
Christopher VanArsdale
,
Eve Picker
,
Fundrise
,
King Davidson
,
Neighborhood Development Company
,
Patch of Land
,
Small Change
,
VNV Development
,
World Bank