Ad Tech Company Inks Big West Village Relocation
---
---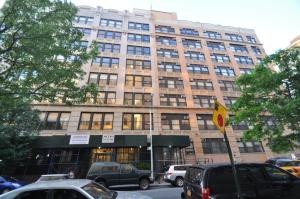 Digital ad valuation company Integral Ad Science has more than quadrupled its New York City office footprint through a 10-year, 25,000-square-foot lease for the entire eighth floor at the Brickman real estate private equity firm's 95 Morton Street in the West Village.
The company that provides an assessment platform for digital marketing buyers and sellers relocated from a 6,000-square-foot space near Union Square late last month to the space one block east of the Hudson River between Greenwich Street and Washington Street with asking rents of $75 per square foot, according to Brickman officials. The company's expanded staff played a large role in the move, said Integral Ad Science CEO Scott Knoll.
"It gives the ability to all be on one floor, which was a big factor in deciding to take this specific space," Mr. Knoll said in a prepared statement. "It also has beautiful water views."
Michael Higgins of JLL and his colleague Conor Gill represented the ad research company in the negotiations, while Brickman director of leasing Paul Kotcher represented the landlord in-house.
The New York City-based tech company boasts seven offices in five different countries, according to its website. Integral ad science has beefed up its local staff to a total of 96 from 55 area employees one year ago, with plans to grow its staff further. The firm's revenue grew 3,231 percent from 2011 to 2013, a release from the company says.
Mr. Kotcher declined to comment on the lease and representatives for JLL didn't immediately respond to a request for comment. The Wall Street Journal first reported the story.