Victoria's Secret Moves Upstairs After Kylie Bisutti Finds God
---
---
One week ago Victoria's Secret Model Kylie Bisutti opened up about her decision to quit modeling in order to make amends with The Man Upstairs – now her former employer is moving upstairs.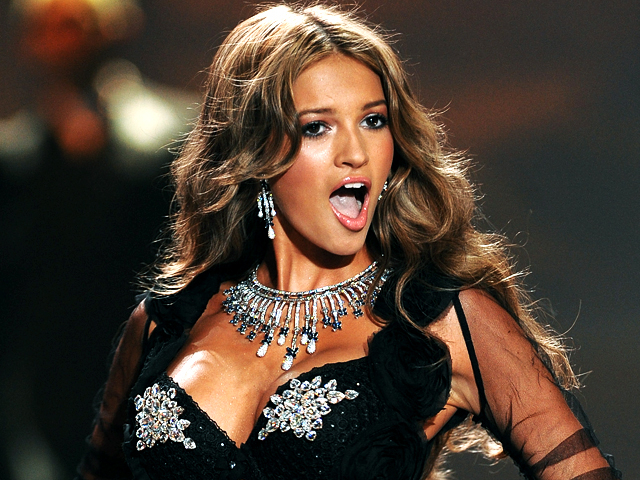 The lingerie retailer has signed a 3.5-year lease for an additional 60,000 square feet across floors four and five at its 2 Herald Square retail flagship location, David Sitt, a principal with landlord Sitt Asset Management, told The Real Deal.
The brunette bombshell reportedly quit modeling to protect her marriage and her relationship with God. God spoke to her, "telling her to leave the industry," the Huffington Post reported.
Though her husband did not ask her to stop modeling, he was reportedly praying for it to happen.
"His prayers have been answered," Ms. Bisutti told the Post.
The model reportedly said that her job was hurting her husband's feeling; and that she was "being paid to strip down and pose provocatively to titillate men;" and that the brand made her feel like "a piece of meat."
The company's existing lease on the ground floor and a portion of the second floor at the 380,000-square-foot office and retail building runs through 2016, with three five-year renewal options, and the timing of the new lease was meant to coincide with the expiration, according to TRD.
The company will use the additional space for offices, training space and storage.
Sitt Asset Management represented itself in-house, while Richard Hodos, an executive vice president at CBRE Group, represented the tenant.
Mr. Hodos and a Victoria's Secret spokesperson did not return calls in time for publication.